Drupal.org lists nearly 2,300+ Contributed Drupal themes as of December, 2016. Currently themes display page is treated the same way as the modules display page with too much information such as development status, maintenance status, issues, etc. This should be fine in a developer perspective. But non-technical folks could feel like a fish out of water while on this page!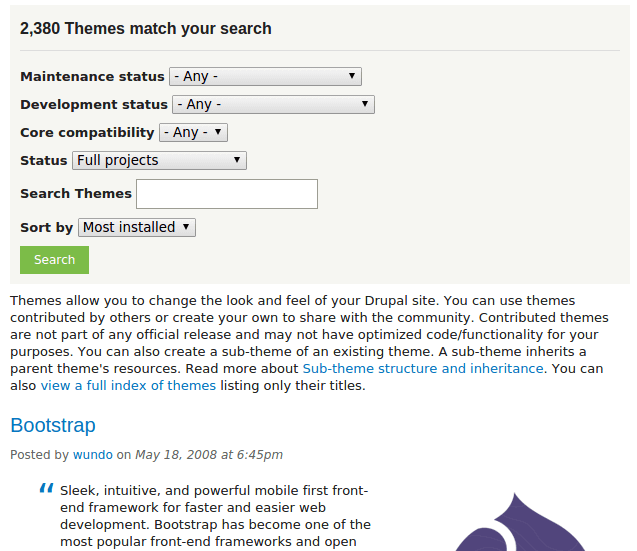 We noticed the most important filter is missing in the project theme page. All themes are not categorized based on the purpose they will be used for such as blog, photography, business, e-commerce, etc. So we decided to come forward and fix this little hole. We also decided to make a minimalistic theme listing page which will be easy to use for even non-developers and we decided to call it as DrupalFreeThemes.com(as FreeDrupalThemes.com is not available :P)
Removing unwanted fields and filters
Development and Maintenance status of themes
Sandbox projects are not listed
Issues related to themes
Maintainers and commit history
Adding new fields and filters
Category field (theme type such as blogs, business, ecommerce, etc)
Responsiveness of the theme
Redesigning theme listing page
We decided to display the themes in standard grid format so that users could browse them quickly with a filter options stick at the top.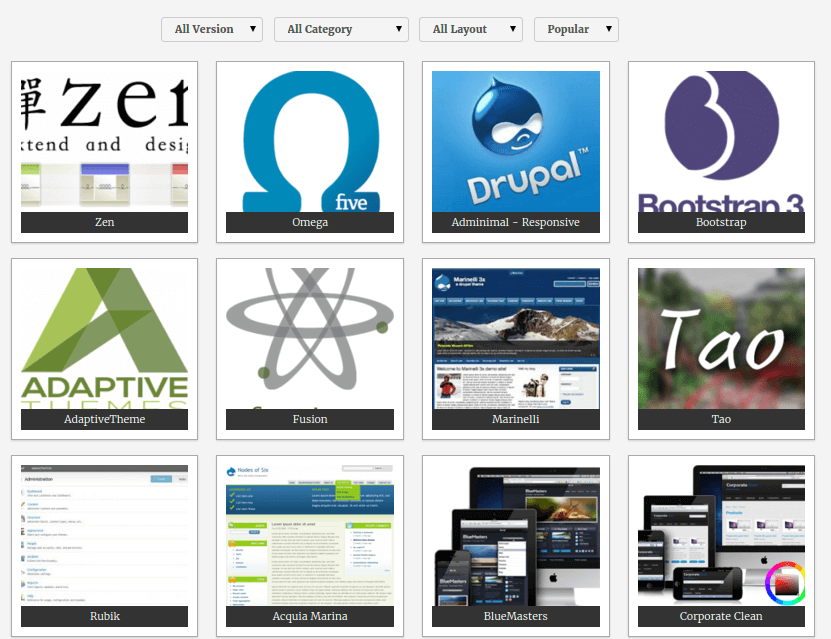 Redesigning themes detail page
We removed the sidebar in drupal.org theme detail page such as Issues, Maintainers, developements.
The theme listing page focuses only on important details for users such as:
Link to documentation
Demonstration link
Download count
Core compatibility of the theme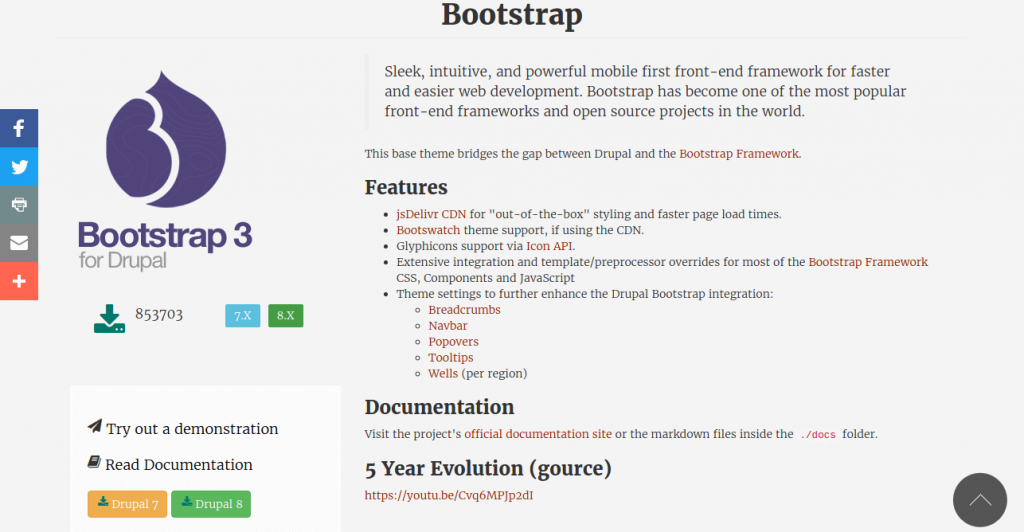 We have planned for more future additions to the site which will be published in upcoming blogs.
I hope this would help the awesome Drupal community to be more awesome! Please share your thoughts on improving the site to be more useful in the feedback form.
Drupal Free Themes is developed by team Young Globes.
Follow us to get updates on the site: